KARS Repeater Project Saturday July 14th 8AM
The antenna replacement project is a GO for this Saturday about 8AM at Fire Station No. 2. We won't be able to change out the tower top antenna like we had hoped, looks like the Fire Dept is still using it after all! But we will be able to change out the broken antenna on the side of the tower which should improve things.
Dave Scott and I will be doing the work but all are welcome to come and watch. It shouldn't take long to get this done, an hour or two at the most. This is all WEATHER PERMITTING of course.
73, Dave KD5FX
Many thanks to the West I-10 Fire Dept and Dave, WD8RZA for today's work!
Here's some pictures from today…
On the ladder, ready to go up: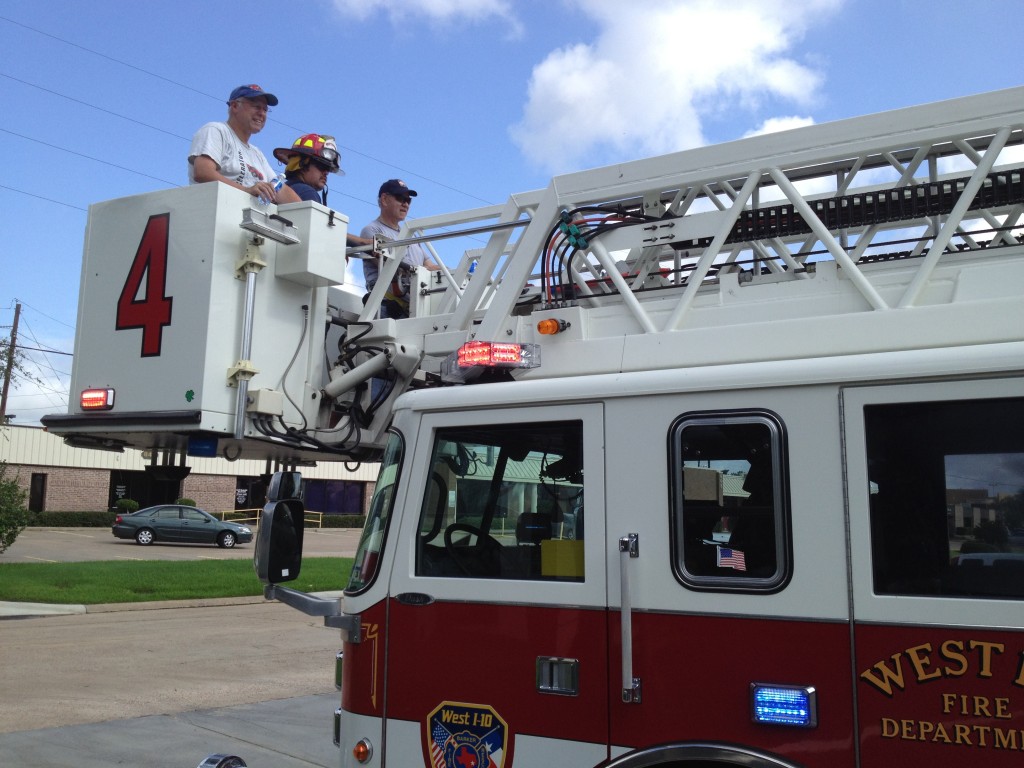 Going UP! Please keep your hands and arms inside the ride at all times: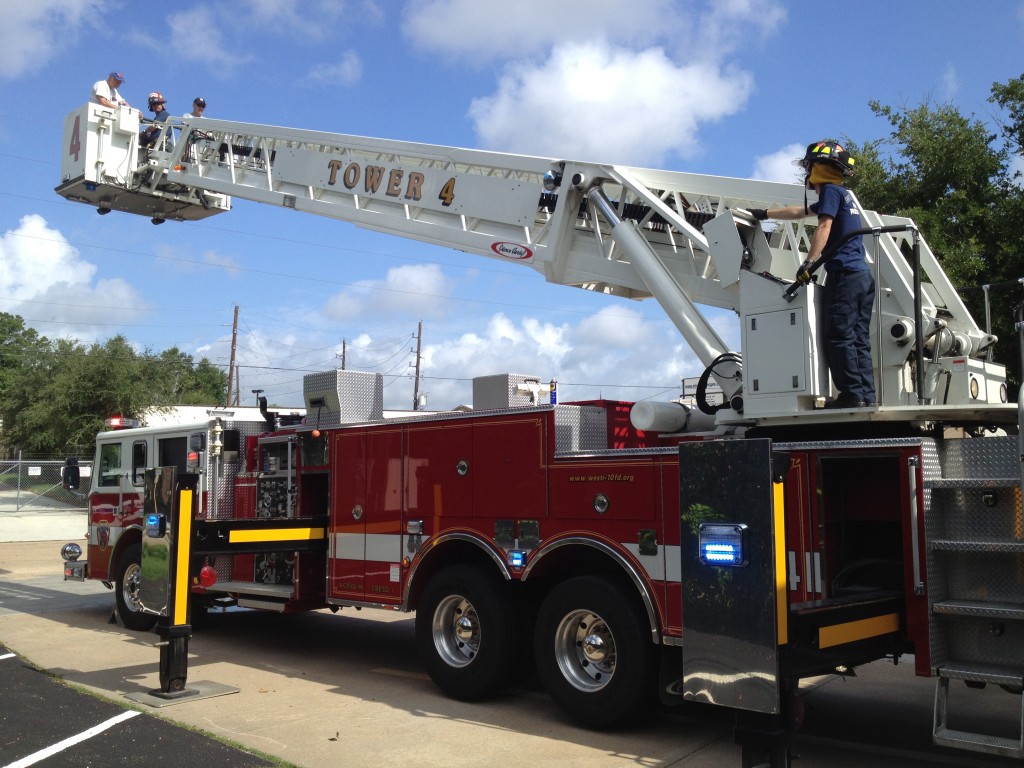 Dave, WD8RZA working away up there about 80 feet up!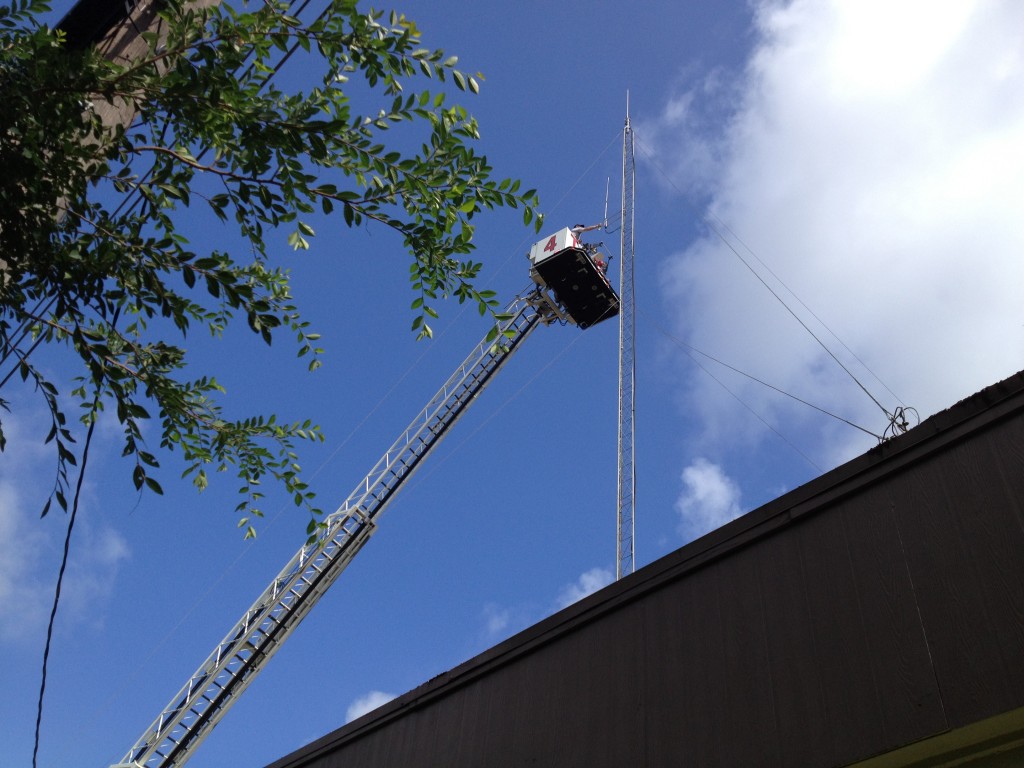 Another view…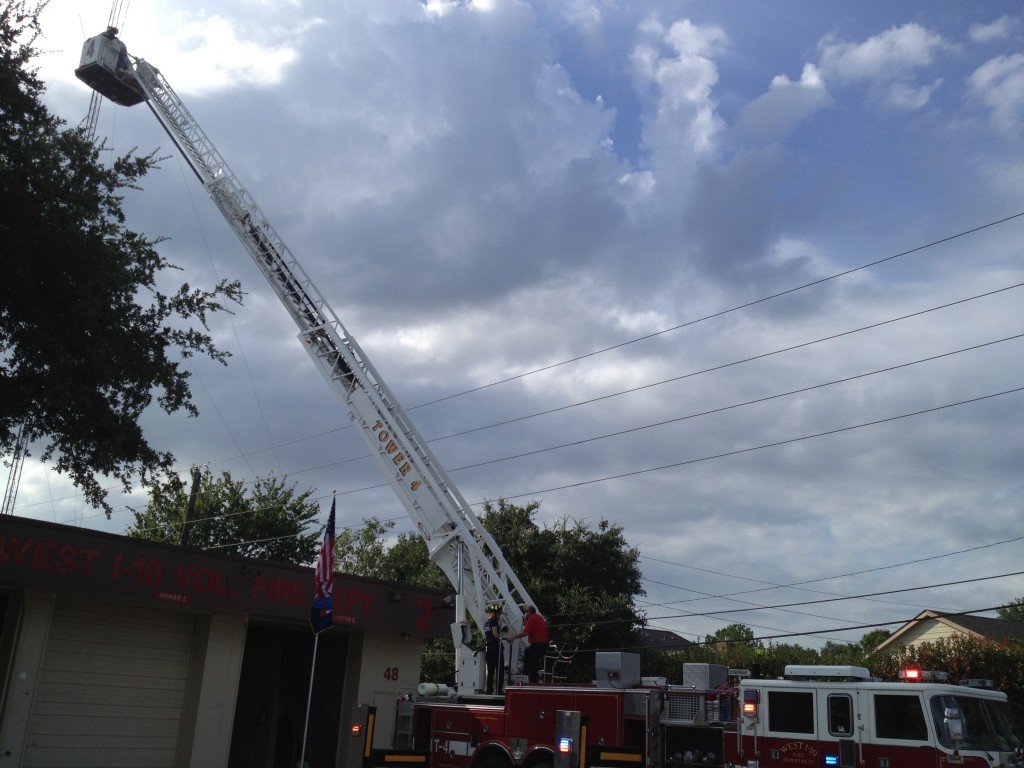 And one more view from the other side.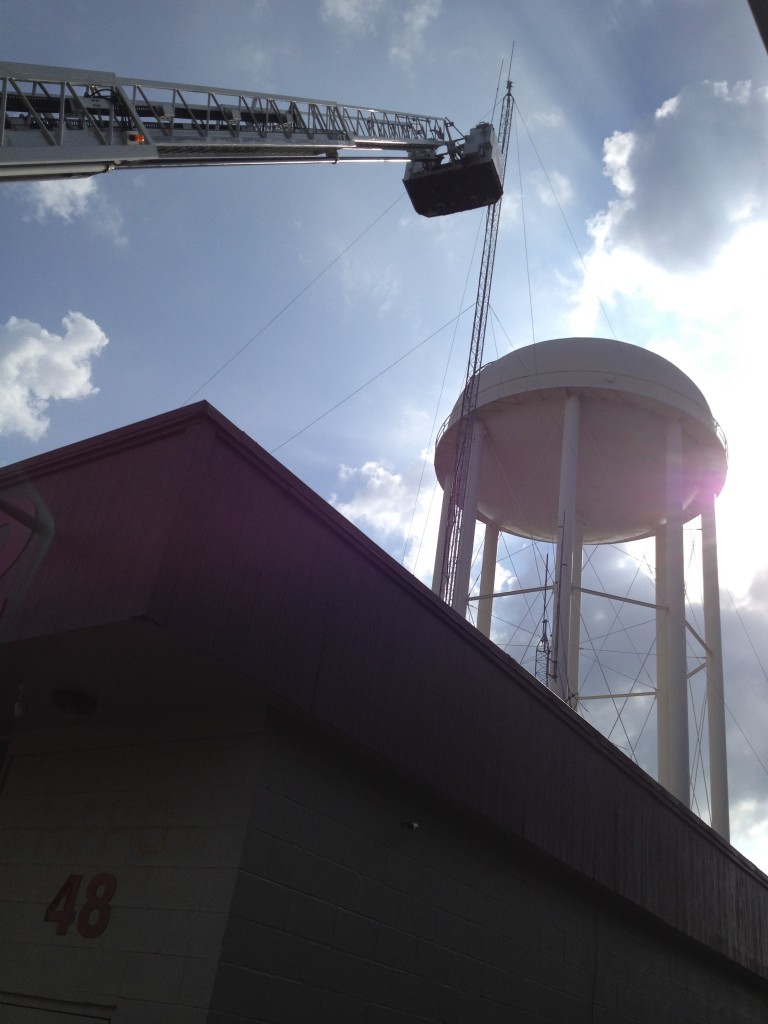 The 147.200 KT5TX repeater seems to be working much better! I am able to hit the repeater from my QTH way out west in Katy on just 4 watts where it took 20+ before! Please comment or email in your repeater reports!