KX3 Shack-In-A-Pack Raffle
A CHANCE TO WIN AN
ELECRAFT KX3 'SHACK-IN-A-PACK'
The Katy Amateur Radio Society (KARS) has purchased a new assembled Elecraft KX3 'Shack-In-A-Pack' package and are offering you the opportunity to win this package by buying a $20 ticket. ONLY 300 TICKETS WILL BE SOLD.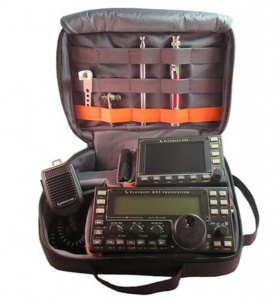 KX3 160-6 M All Mode Transceiver (assembled)
PX3 Panadapter for KX3
KXFL3 KX3 Dual-Passband Roofing Filter
KXAT3 20 Watt Internal Automatic Antenna Tuner
KXBC3 Battery Charger
BNC-RA Male Female Right Angle
BNC-BP M-Binding Post
BNC-UHF Adapter
KX3-PCKT Accessory Cable Kit
MH3 Hand Mic
ES80 Carrying Case
The Elecraft KX-Line Book by Fred Cady
Elecraft Logo Hat
You can purchase tickets from a KARS member, or via the internet by using your PayPal account and sending money to treasurer@katyars.com.  Just send your $20 for each ticket with your NAME, CALL SIGN, EMAIL ADDRESS, & PHONE NUMBER.  Indicate the money is for the KX3 package ticket(s).  http://www.katyars.com/raffle/ 
$20 PER TICKET, ONLY 300 TICKETS WILL BE SOLD
Once received, you will be sent an email with your ticket number(s). You can purchase as many tickets as you'd like for $20 each, no discount for multiple ticket purchases.
Drawing will be held during the KARS December General Meeting/Christmas Dinner (or as soon as all tickets are sold)<
You do not have to be present to win. If you reside in the lower 48 USA, the Elecraft package will be shipped to your door. If you reside outside the USA mainland, we will ship to you for a reasonable charge. The winner will be notified as well as the winners name and call will be put on the KARS website